OUR GOAL
Our goal in student ministry at Mount Carmel is to engage students in the community, grow our faith together, and become more like Christ.
Jr. High and High School students are at an essential point in their growth and development. There is a lot of "noise" in the world, and we want students to know the Truth- they are loved and there are people who want to help them walk life's journey. We want to connect students as soon as they walk in our doors and create a place where they can either come to know Jesus for the first time or grow deeper in their faith.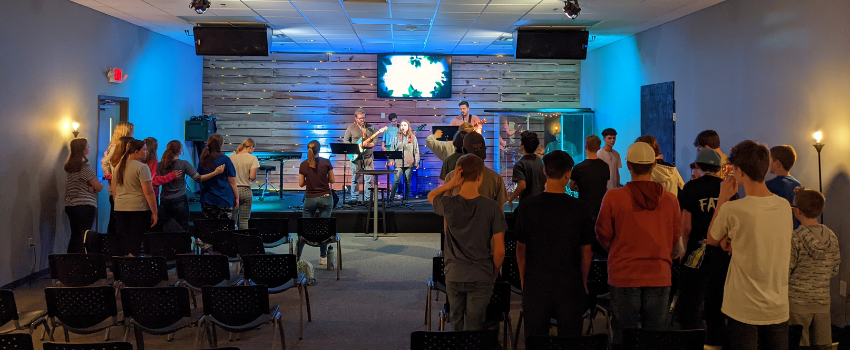 4.12 MIDDLE SCHOOL MINISTRY
Middle School Students in 6th-8th grade meet in a large group at 11:00 AM every Sunday morning in the Student Center. We call this 4.12 Middle School Ministry. We worship together through music, games, communion, offering, prayer, and message time.
2ND SHIFT HIGH SCHOOL MINISTRY
Currently, the high school ministry is small group-based. We have multiple high school small groups broken down by age and gender. We'd love to help get your high school student connected with an awesome group of students in their age group and with some caring adults. Contact David to get plugged into a small group.
ALL IN MINISTRY
ALL IN meets the 1st and 3rd Sunday every month from 6:00-8:00 pm and is for ALL of our students (6th-12th grade). ALL IN is a high-energy evening where we gather all of our students for an evening of having fun, being together, worshiping, and even eating dinner together.
FREQUENTLY ASKED QUESTIONS